Boston's Premier Theatre - Wrestling Babyface Stable, Part I
Written by: Zach Winston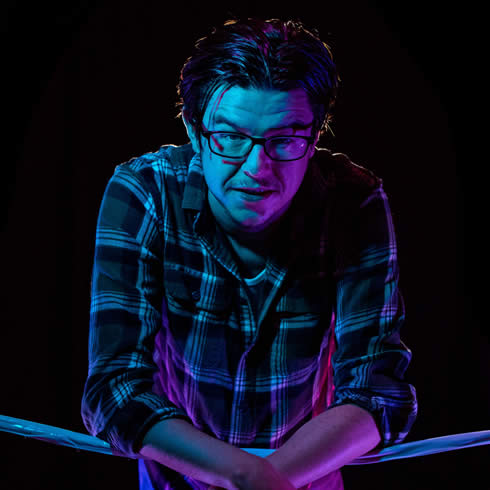 In 2009, The Elaborate Entrance of Chad Deity by Kristoffer Diaz premiered, a satirical drama about racial politics in professional wrestling. The play went on to win numerous accolades including the Obie Award for Best New American Play, as well as being named a finalist for the 2010 Pulitzer Prize.
Naturally, when Boston's Company One produced Diaz's play in 2012, the usual suspects of Vagabond Theatre Group (AKA Boston's premier theatre-wrestling babyface stable) assembled to attend the earliest possible performance we could.
The scene was too familiar - a big crowd gathering in the front lobby of the Calderwood Pavilion in something vaguely resembling a queue towards the ticket booth, all attending one of the eclectic range of offerings served on that night's theatre elite platter. However, on entering The Roberts Studio Theatre, the scene was anything but familiar.
The first thing I saw - a wrestling ring with an elevated walkway from the backstage entrance to the apron, the audience seated arena-style around it. Before, when I had either attended or worked on performances in that space, the audience was configured in a stadium layout facing a thrust stage, but I wasn't in for any ordinary performance that night.
That night, I was attending a wrestling show.
We took our seats, and I immediately started leafing through my program. Inside was a full glossary of wrestling industry terminology assembled with remarkable accuracy and relevance, as well as an ad for Chaotic Wrestling in Tewksbury who lent their expertise to the production. It was clear to me that the producers/directors/dramaturgs at C1 had done their homework, and we were all in for quite the main event.
The lights went down, and the show began - the opening bell. It consisted of an actor waxing nostalgic about playing with his "wrestling guys" as a kid, like he could have been any one of us sitting in the middle row on house-left that night and, as the show progressed, I found myself having crazy ideas about both theatre and professional wrestling.
My colleagues and I had often entertained the idea of devising a theatre project about professional wrestling but, in my heart, I knew I could never write a better play than The Elaborate Entrance of Chad Deity. However, with the right resources, and the right amount of creative support, I thought maybe I could write a bigger one.