Boston's Premier Theatre - Wrestling Babyface Stable, Part III
Written by: James Peter Sotis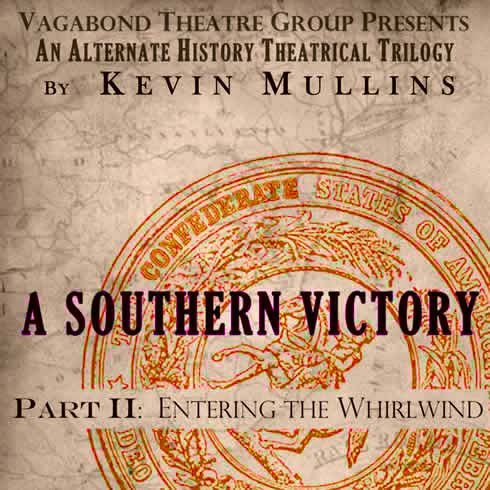 Playwrights sure do have an interesting perspective on things, don't they?
James Peter Sotis jumping in here. Core Collaborator, Director, and Captain Context for The Big Times Project. I've been working on Big Times with playwright Zach Winston for the better part of two years, helping him to build and shape his ever-evolving world, and shepherding it through all manner of drafts and casts and showcases. But our collaboration didn't start with BTP. Let me take you back a bit for a story.
I met Zach when he auditioned for Vagabond Theatre Group's first production back in the summer of 2009. I was the Artistic Director, we were a new company, and we were just finding our footing. After that show closed, Zach approached me with a zealous vigor to join our ragtag crew of fresh-faced theatremakers on a more permanent basis. Along with his acting talent, he brought with him big, charmingly quixotic ideas and a boundless -- if not sardonic -- enthusiasm for grassroots theater. So we rolled him in and got to going.
The first of these Winstonian quests to come to fruition was his first full (and I do mean full) length play, The Unfortunate Cutthroats. It was here in this play-shaping process that Zach and I first dug elbow deep into creating a world and a show together. Soliciting input from our equally adventurous and ad hoc cast, we crafted an epically long, multi-narrative play about pirates and friendship and betrayal and loyalty. All things that would eventually become a trademark of Zach's writing (sans pirates).
As VTG chugged along, we had built on our Cutthroats experience and pivoted to focusing exclusively on New Works, specifically working with local Boston playwrights. As I'm sure Zach would agree, we found boundless creative energy in the manifestation of something fresh. It was in this initiative to build things from the ground up that we both got our first taste of multi-part multi-play storytelling. In 2013, the first part of the A Southern Victory trilogy entered our submission pipeline. We had recently worked with the playwright on a public developmental reading, and shortly thereafter they submitted the completed Part I. A Southern Victory promised to be an ambitious, sprawling work -- a trilogy of plays set in an alternate history with dozens of roles and a complex, interwoven narrative. It was exactly what we were looking for, and it showed up on our doorstep.
That play submission set into motion three years of snowballing. We started first with several private in-person workshops, utilizing borrowed rehearsal space and dark-night theatres. As the trilogy came together, our work eventually evolved into a three night/three week public series at Trident Booksellers and Cafe in Boston, as part of VTG's There Will Be Words program. Convincing an audience to come to three consecutive readings was no easy task, but it was all working, so we kept going.
Throughout this whole process, we found ourselves very much hooked on this deep and epic mode of storytelling. When we regrouped post-readings, we weighed the success of the workshops against the mammoth challenge of production, solicited the input of our cast, literary team, and audiences, and it was clear. We threw a Hail Mary and went all-in on ASV in mid 2015.