Welcome to The Big Times
Written by: Zach Winston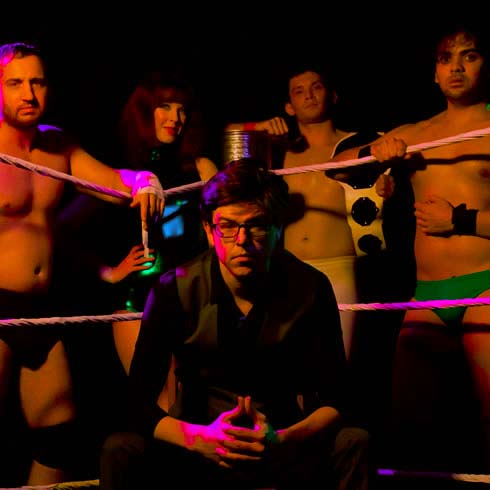 October, 2020 - over twenty guests were invited to that night's Zoom cocktail party, all friends and colleagues of mine ranging from life-long personal relationships to those that were so new, we actually have yet to meet in person.
The occasion we were celebrating was the one-year anniversary of collaborative workshopping on what we were calling The Big Times Project, an open-ended experiment in episodic theatre about crime, television, and professional wrestling.
Eight months prior, after having hosted three in-person workshops, the world shut down. We started hosting weekly Zoom workshops which ultimately morphed into a series of very successful public readings over Facebook Live and now, here we are - the official launch of our official webpage for The Big Times Project.
As we start getting our vaccines and beginning the slow-inch toward reopening the theaters, this is home-base for all news, events, calls, and information regarding The Big Times Project.
Here, you can find full profiles on each contributor who has managed to get their hands dirty in The Big Times, who will hopefully continue to share their insight with regular updates here on our blog!
This is also where you'll find open calls for artists including producers, directors, writers, storytellers, developers, and visual artists. Once we've found a suitable performance space that is willing to host us and our audiences (once it's safe, of course), be sure to keep an eye out for audition postings as well as open-calls for designers and tech. But, until then…
Welcome to the carnival.
Welcome to the party.
Welcome to the edge of your seat.
Let's go.